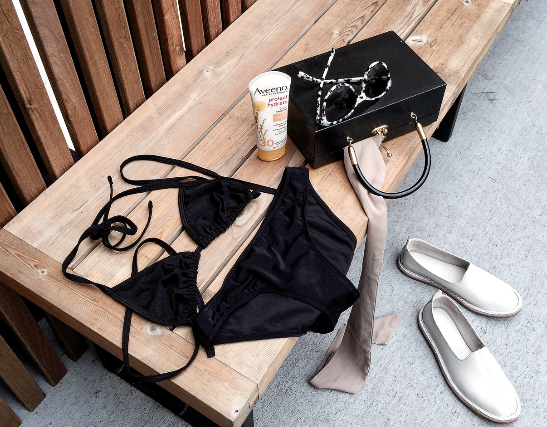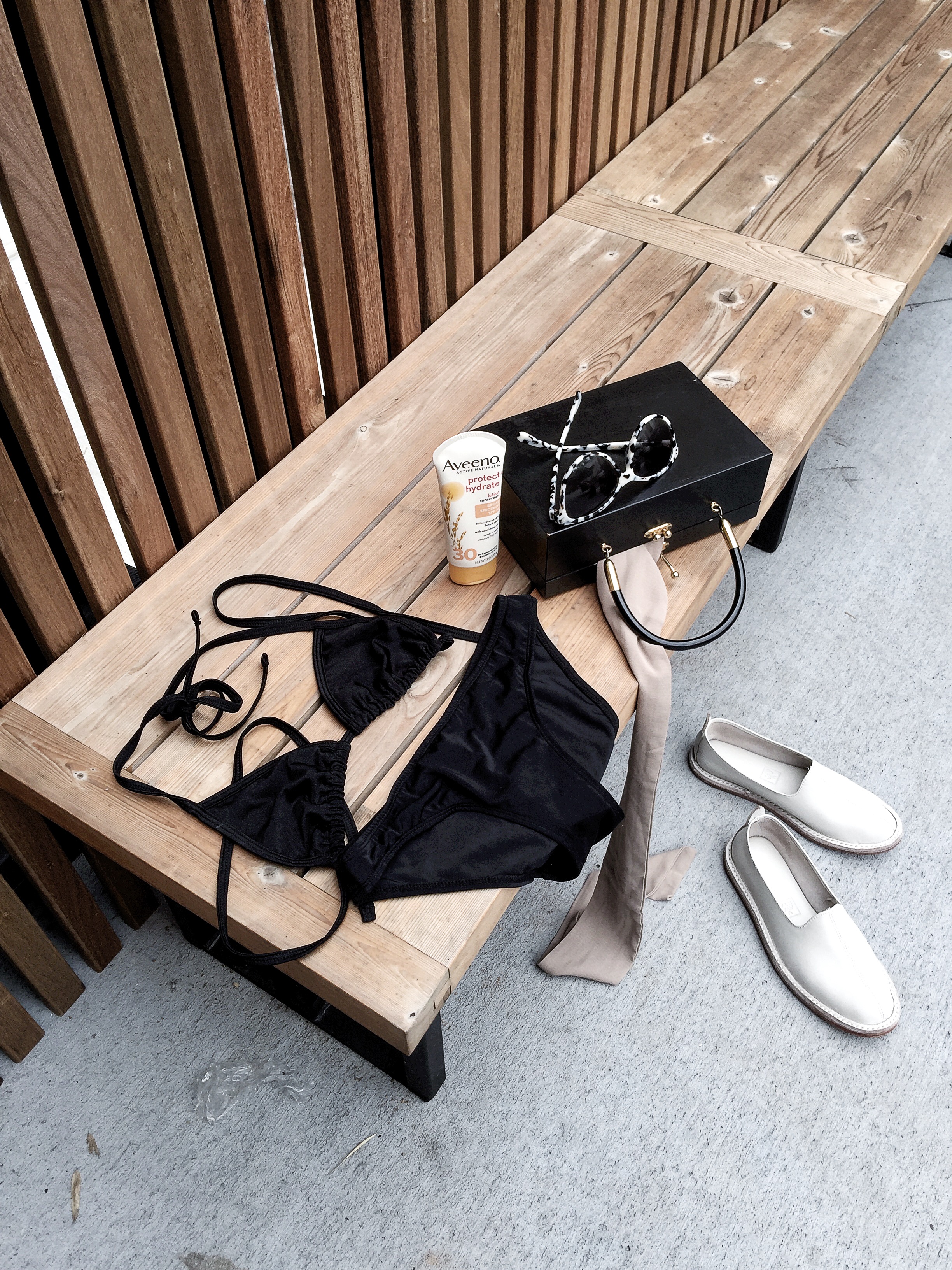 I've already repeatedly discussed the importance of maxi dresses and #allblackeverythings this summer. Now let's move forward on more important topics such as traveling.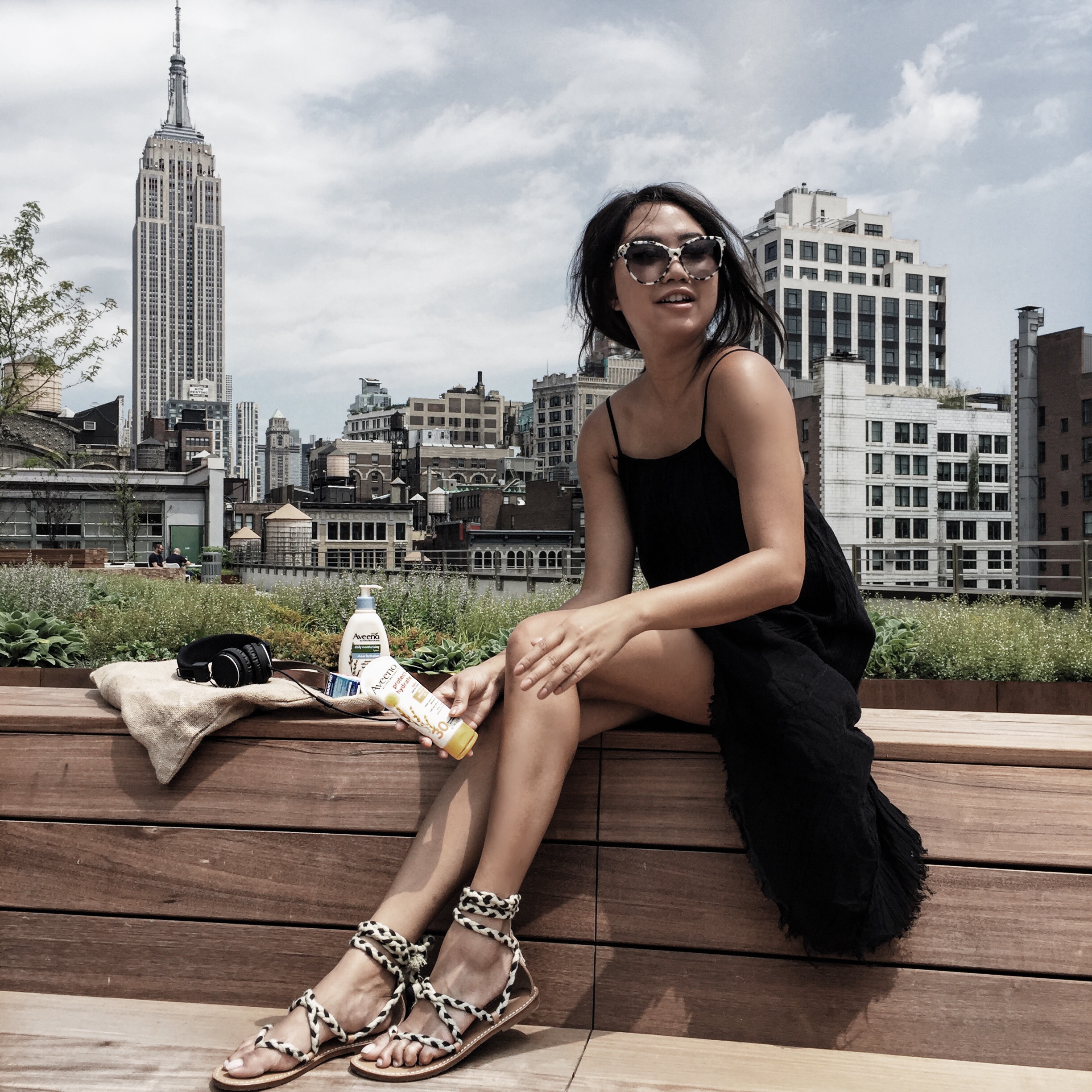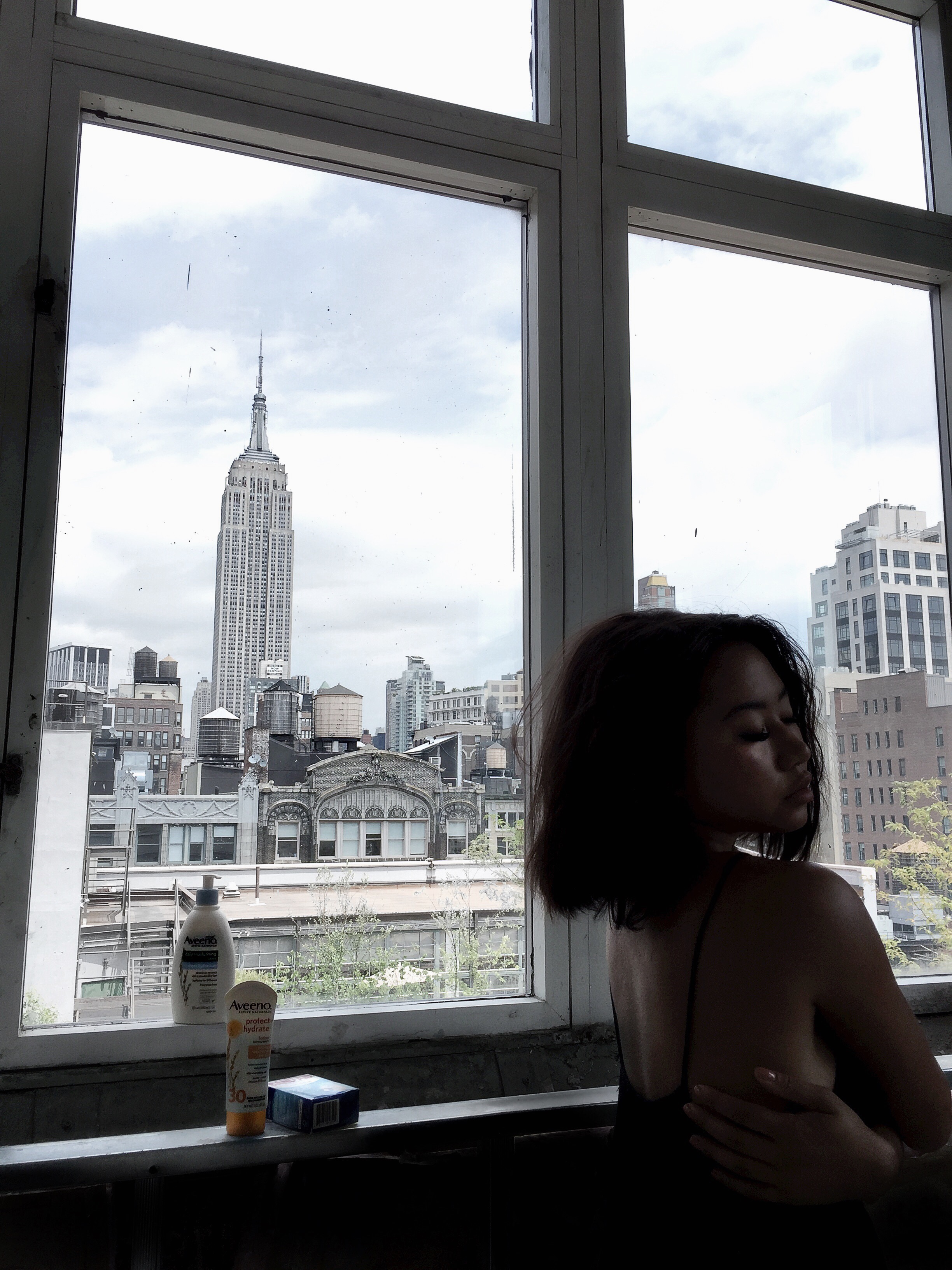 Be it a whole new continent, or a new city, or even just traveling locally to explore your backyard, it's important to always immerse yourself into culture. What better way to do it than in your favorite easy going maxi, huge market tote and of course a handful of sunscreen and band aids. Being the biggest dork and even bigger klutz, these all come in super handy!
My favorite sunscreens and lotions are from Aveeno. I always start my day with Aveeno Daily Moisturizing Sheer Hydration Lotion. It's a habit I am so proud to share!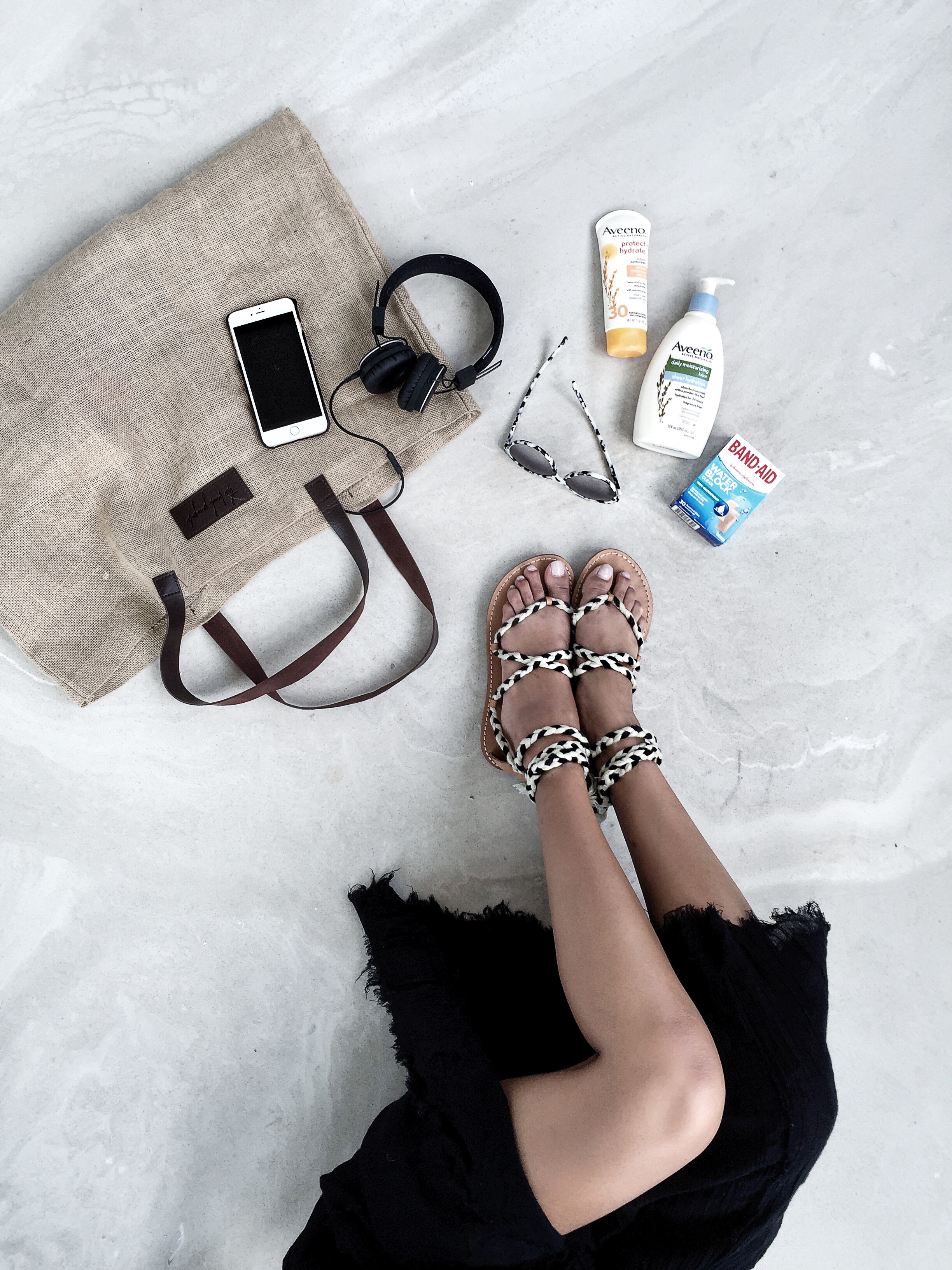 After traveling to Africa, Asia and Europe these past couple of months, I found time to escape New York's hustle and bustle by traveling it's inner quarters and get lost in new rooftops because, why not? One can never say they've circled this gorgeous city way too many times because there is never a dull moment in the city that never sleeps.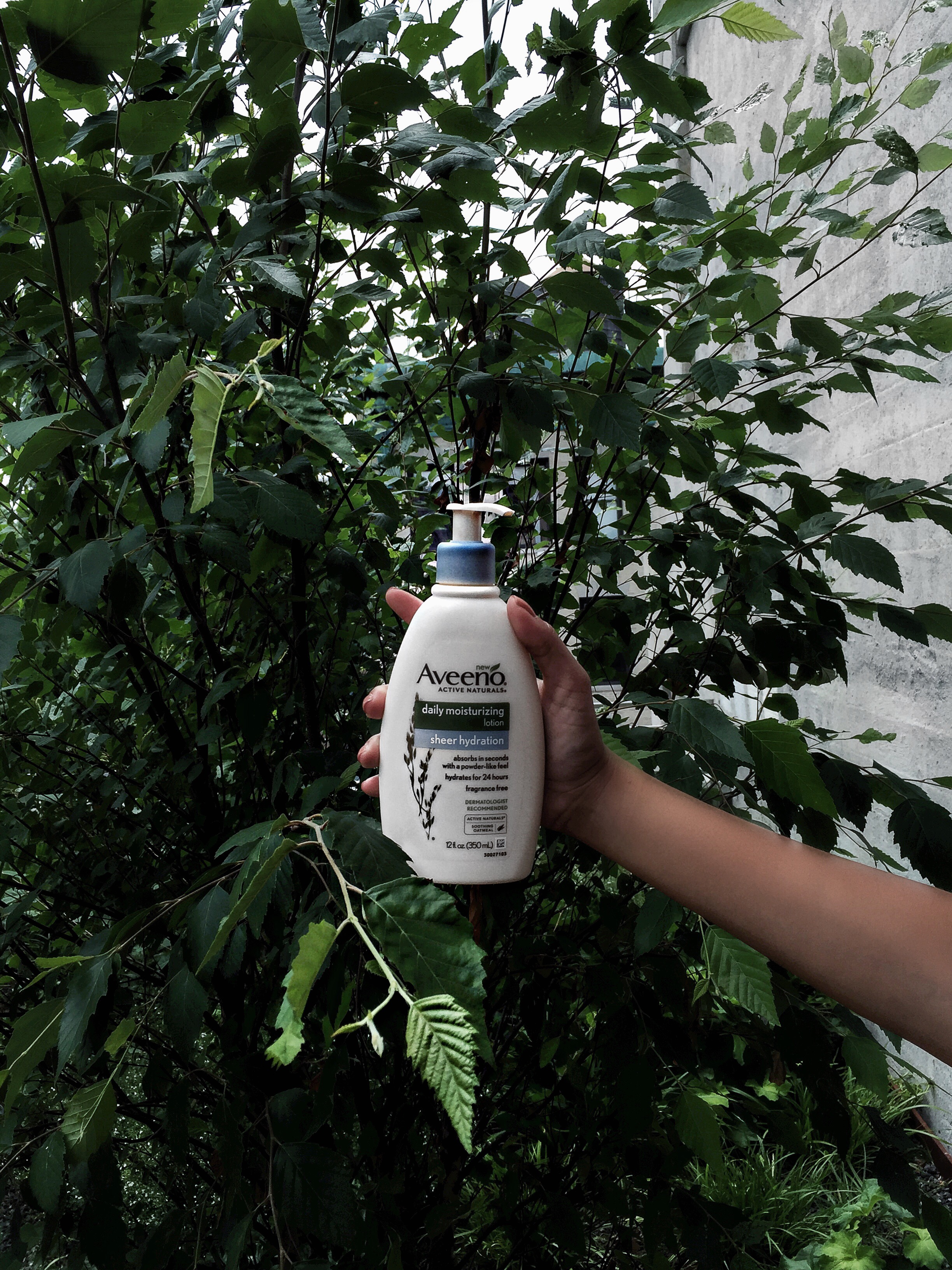 I took my time climbing the streets of the Upper East Side down to Greenwich Village, my favorite part of town! All in 90 degree heat with zero wrinkling, burning or dangers to UVA/UVB rays because Aveeno Protect + Hydrate Lotion Sunscreen SPF 30 has me covered with sun protection and moisturized but breathable, glowing skin!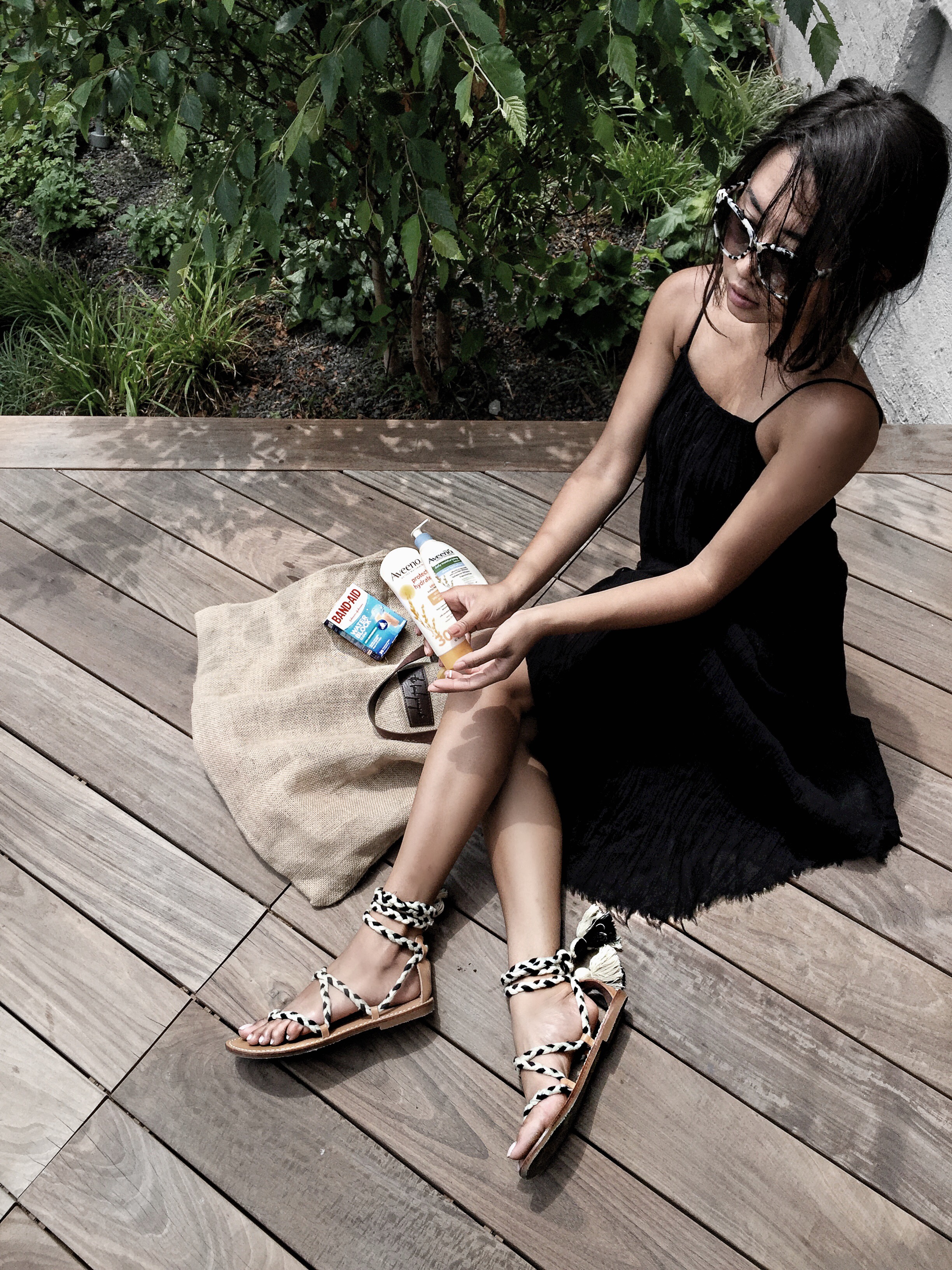 Soon I'll be sharing a little How to NYC guide. But first, go grab your Aveeno Protect + Hydrate Lotion Sunscreen and Daily Moisturizing Sheer Hydration Lotion for a well hydrated glow all season long!